In the early 1990s, there were only a handful of craft breweries in Virginia. Today, that number has exploded to over 130! Here's a look at the history of craft brewing in the Old Dominion State.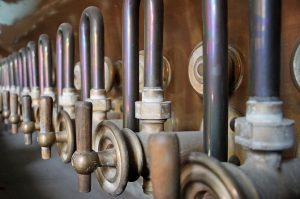 In the early days of Virginia's history, before the English settlers arrived, the Native Americans were brewing a type of beer made from corn. This beer was called chicha, and it was an important part of many ceremonies and social gatherings. When the English settlers arrived, they brought with them their own recipes for beer and began brewing in Virginia as well.
The first commercial brewery in Virginia was established in 1762 by William Young in Fredericksburg. Brewing quickly became an important industry in Virginia, with many farmers growing hops and barley to sell to the breweries. By the early 1800s, there were over 50 breweries operating in the state.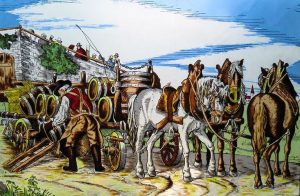 During the Civil War, most of the breweries in Virginia were destroyed or forced to close due to the Union blockade. After the war, many breweries reopened, but consolidation soon began to occur as larger companies bought up smaller ones. By the early 1900s, there were only a handful of large breweries left in operation in Virginia. 
The craft beer revolution
It began in the 1970s led to a resurgence of small breweries in Virginia. Today, the over 130 craft breweries operating in the state, produce a wide variety of beers for Virginians to enjoy. From traditional styles like lagers and porters to more modern creations like hazy IPAs and sours, there is something for everyone to enjoy from a Virginia craft brewery.
Modern Craft Brewery
The first modern craft brewery in Virginia was Williamsburg AleWerks, which opened in 1993. The brewery was founded by Kevin Brown and Rick Nichols, who had been homebrewing together for several years. Their goal was to brew traditional English-style ales using local ingredients. 
The following year, another homebrewer turned pro, Steve Jones, opened Cape Charles Brewing Company. He too focused on brewing English-style beers, but with a twist: all of his beers were produced using organic ingredients.
In 1995, Greg Koch and Steve Wagner founded Stone Brewing Co. in San Diego. But it wasn't until 2007 that they decided to open a second location on the East Coast, in Richmond. Since then, Stone has become one of the most popular craft breweries in Virginia. 
Also in 2007, Port City Brewing Company became Alexandria's first production brewery since Prohibition. Founder Bill Butcher decided to focus on brewing Belgian-style beers and American styles with a Belgian twist. 
In 2009, three more breweries opened their doors: Legend Brewery in Richmond (Virginia's first lager-focused brewery), Hardywood Park Craft Brewery in Richmond, and Fair Winds Brewing Company in Lorton. 
2010 saw the opening of two more breweries: Blue Mountain Brewery in Afton (which quickly became known for its exquisite barrel-aged beers) and Starr Hill Brewery in Crozet (a former music venue that now brews some of Virginia's most popular craft beer). 
Since then, the craft brewing scene in Virginia has only continued to grow. Today, there are over 130 breweries statewide, producing a wide variety of delicious beers for everyone to enjoy!